Warmly celebrate the relocation of LS VISION to Room 201-205, 2nd Floor, Building E, Longjing Science and Technology Park, No. 335 Bulong Road, Bantian Street, Longgang District, Shenzhen. Congratulations to this Top 3rd professional wireless solar security camera supplier.
LS VISION supply the latest wireless solar security camera in CCTV technology. We can help you to keep your happy moments in view and recorded all of the time! With the continuous development and growth of this global brand company, LS VISION wireless solar security camera supplier actively improves the office environment and gives customers a new business experience. This relocation not only creates an excellent working environment for employees, but also a sign that LS VISION wireless solar security camera supplier has the confidence and strength to create better performance, and also witnesses the rapid development and prosperity of the company in the past ten years. What has changed is the improvement of the office environment, but what has not changed is that we have always followed our original intention, and wholeheartedly solved your urgent needs and helped you grasp business opportunities.
All the employees come to the new office happily early in the morning on 25th September to participate in the housewarming ceremony with traditional Chinese significance. First Fireworks are set off at auspicious times. Then boss Jenny comes on stage with a globe that means doing business all over the world, next each employee comes on stage to give blessings one by one. After the ceremony we take a lot of beautiful photos and go for a big meal.
On the occasion of LS VISION wireless solar security camera supplier 's relocation, I would like to sincerely thank all the customers, friends and partners who have given LS VISION wireless solar security camera supplier strong support for a long time. May we start together, open a new era, and build a new journey of dreams!
LS VISION wireless solar security camera supplier will take this relocation as a new starting point, and wholeheartedly provide more satisfactory service and cooperation for all esteemed customers, and thank you again for your long-term support and attention!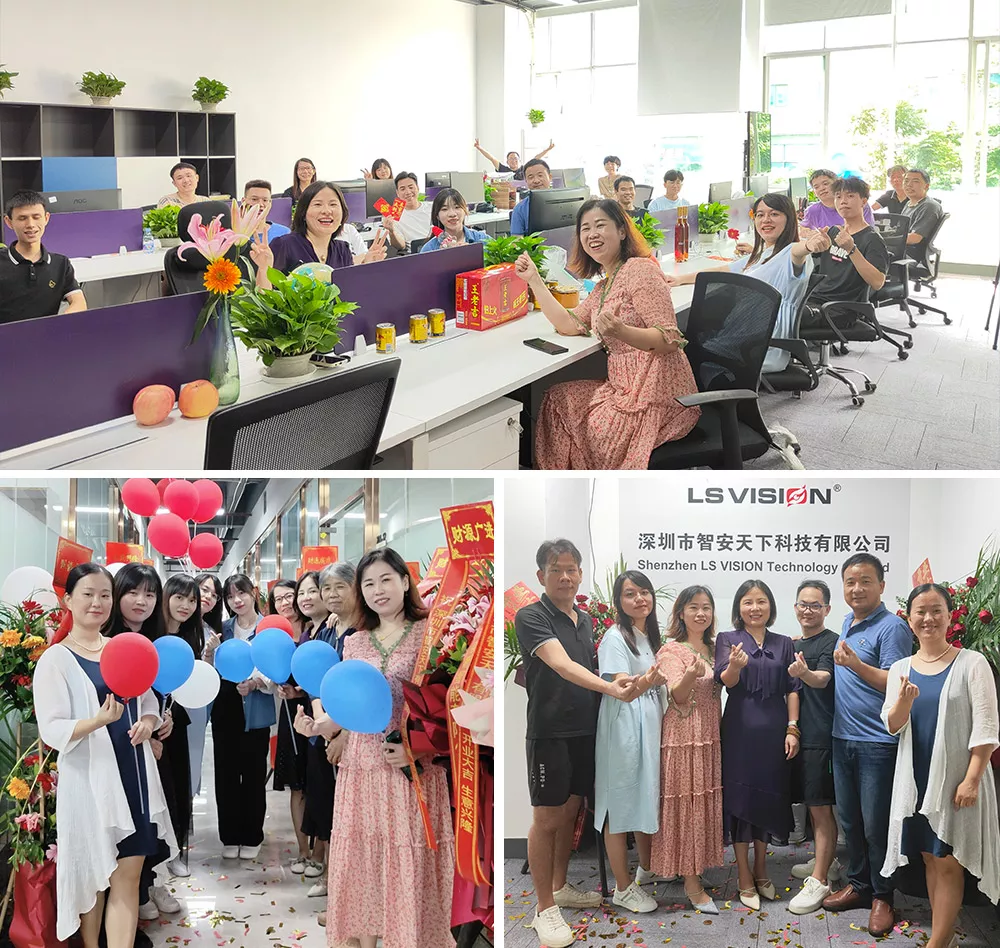 Looking at the present, we are full of ambition; may the future be full of pride! Let's join LS VISION as distributor and bring safety to the world together!