If you have other questions about the working principle, service life and some important details of the installation of solar security cameras, please check the following
Q: Can the security camera work without electricity?
Solar-powered security cameras are designed to work by directly absorbing energy from ambient sunlight. If the camera is placed in a completely dark room, it will continue to work in night vision mode as long as the internal battery is charged. After this, the camera will no longer work until it is charged.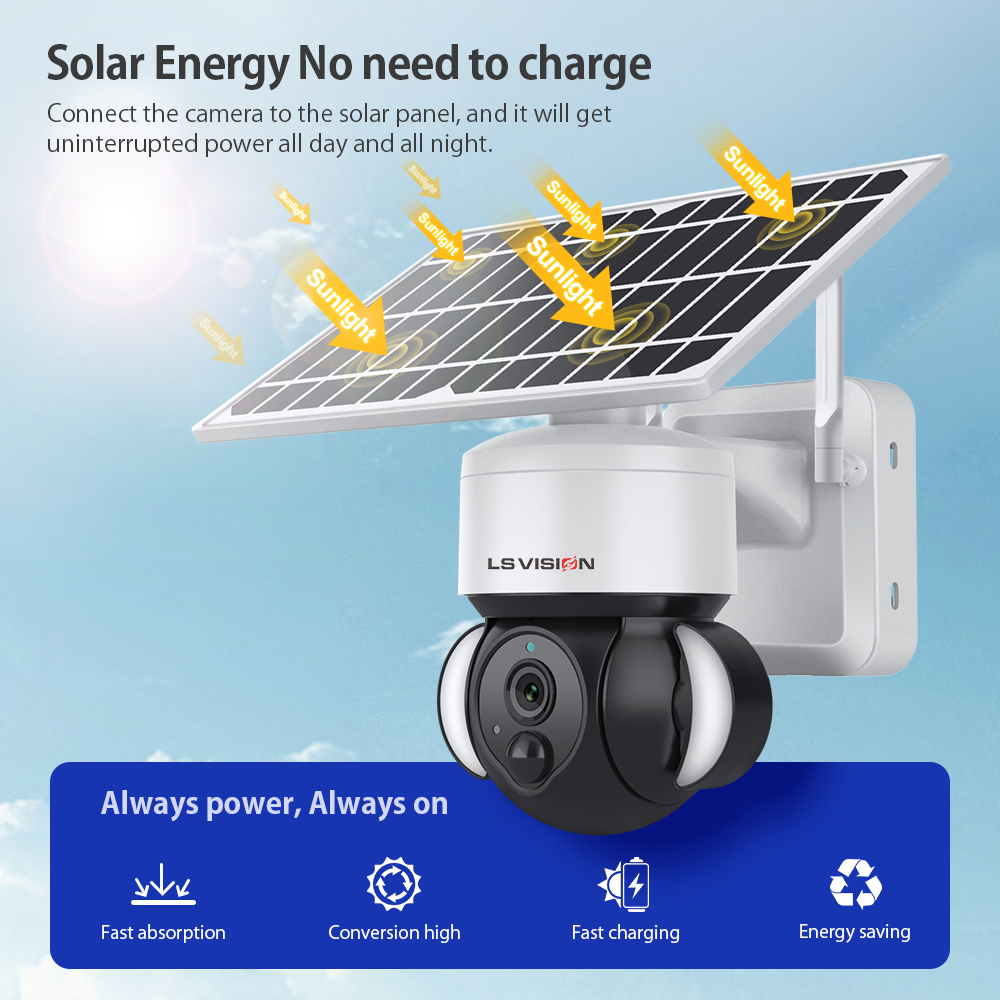 Q: How to install a solar camera?
Generally, solar cameras need to install the camera and solar panels on walls, pillars or even the roof. Solar panels should be placed in the best location to absorb sunlight, while the camera needs to be placed in the best location to keep the house under surveillance. This can be near the side door, front door, back door, window, garage, or any other place you need to cover. Regardless of the product, always follow the manufacturer's placement and installation recommendations to help ensure the safety of your home.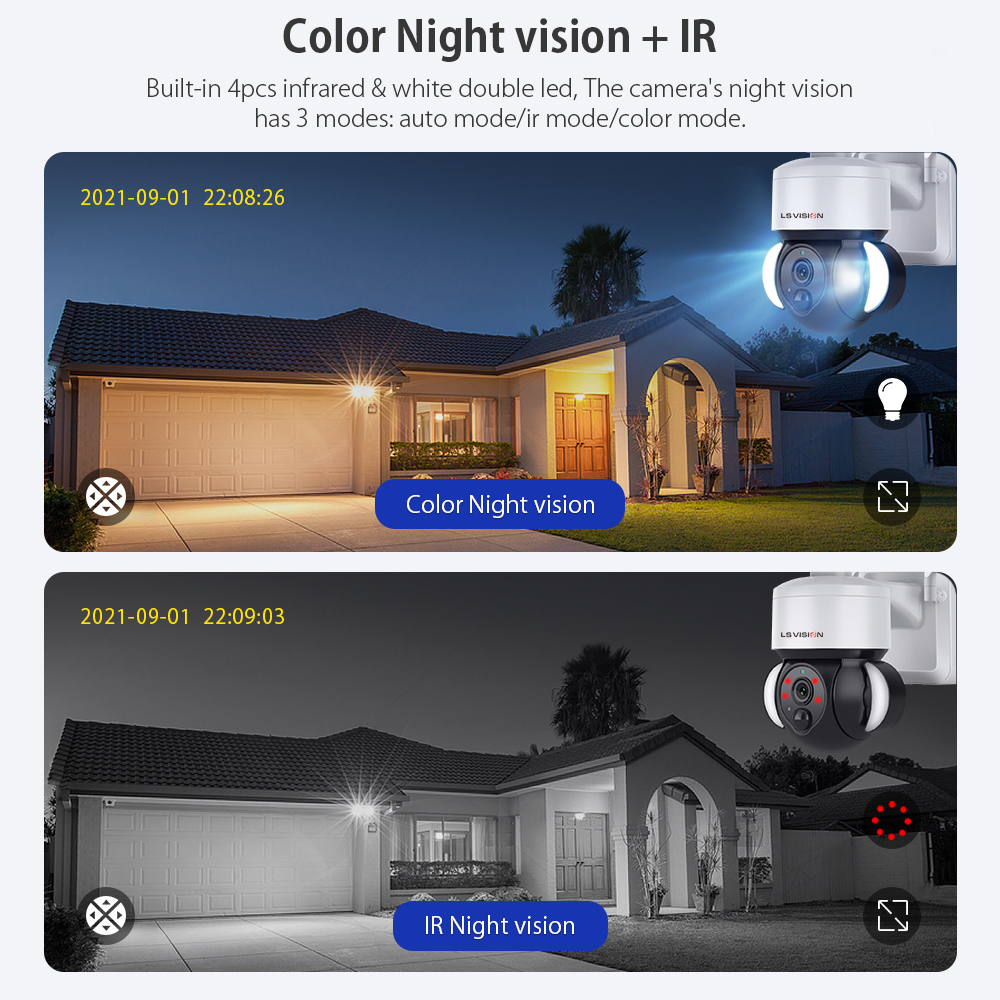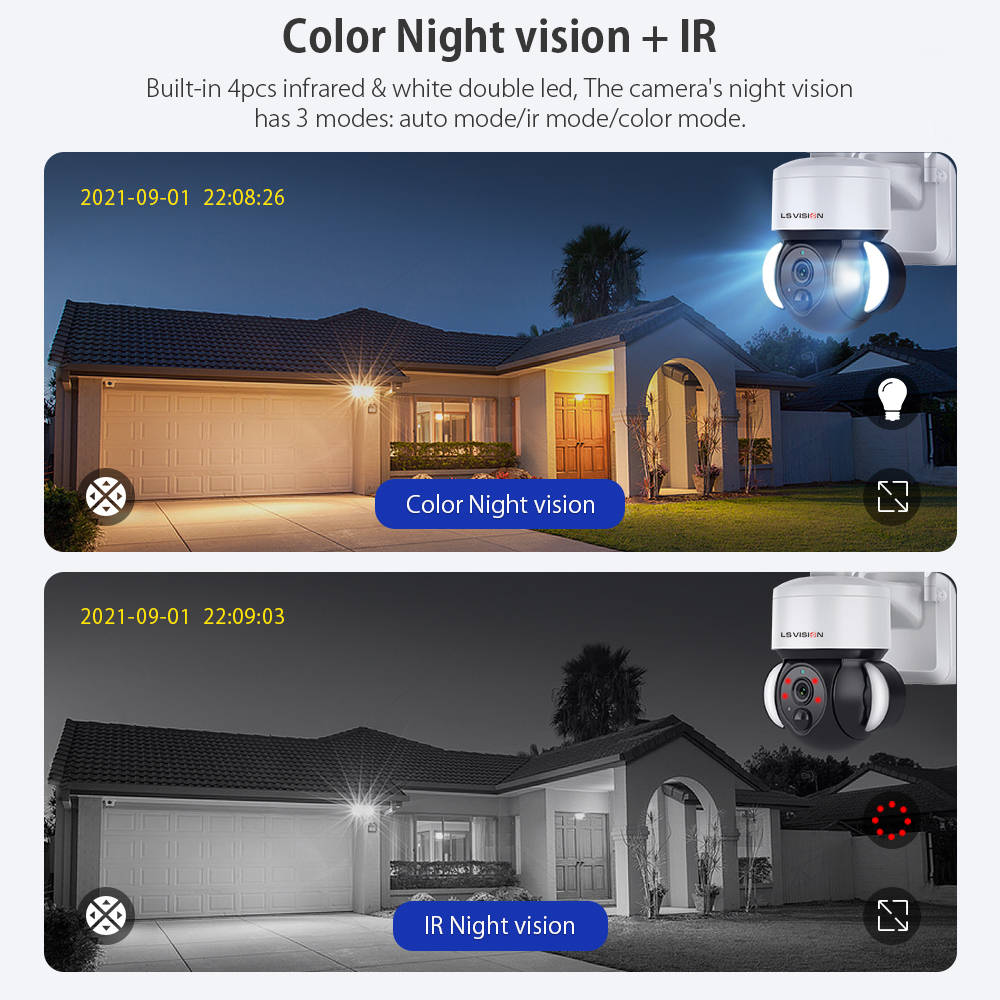 Q: How long can the solar security camera battery last?
The rechargeable battery in the solar security camera can be used for 1 to 3 years before it needs to be replaced, ensuring continued home safety.
Q: Does the solar surveillance camera need to be installed in direct sunlight?
It is always a good idea to place the solar panels in the best position of the sun, but the security camera does not need to work. If there is no direct sunlight, the solar security camera will still collect energy from the ambient sunlight.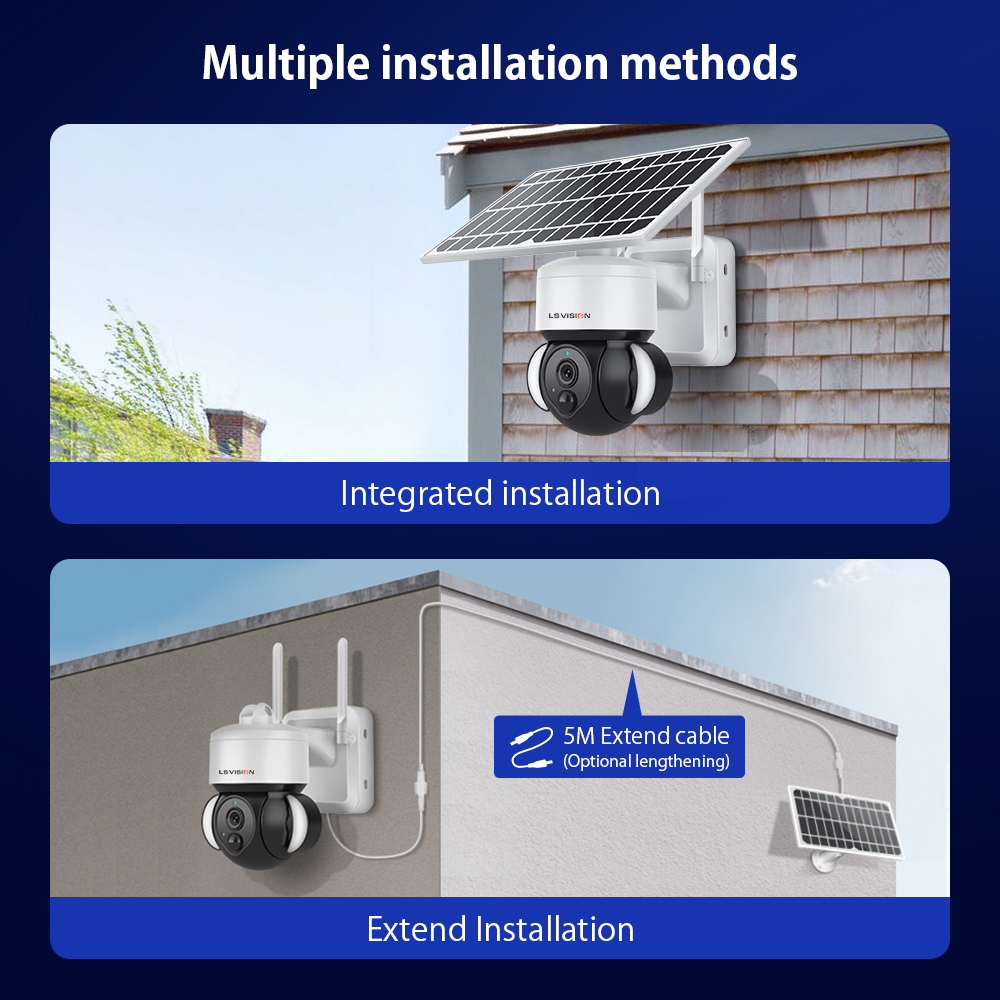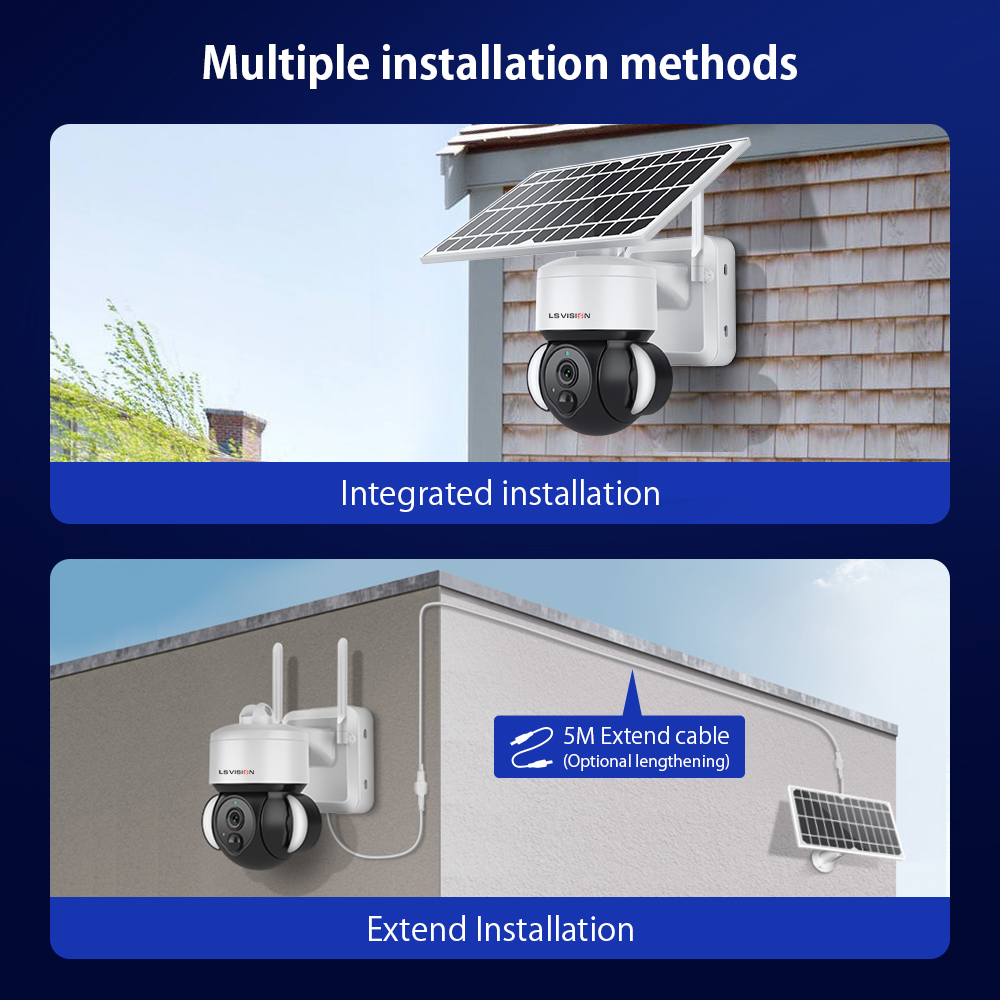 Q: Do solar security cameras work in winter?
Solar security cameras work in winter, but due to shorter days, their energy from the sun may be reduced. Outdoor security cameras compensate for this energy shortage by limiting the electrical output of the motion sensor that triggers the camera, so that the camera is not always on.
If you have more questions, welcome consult online!