What is 4G surveillance camera with a solar panel?
The 4G surveillance camera with solar panel is what we often call wireless surveillance. The biggest difference between it and wired surveillance is that wired surveillance requires a network cable to connect to the Internet, while wireless surveillance only needs to connect to WiFi or install a 4G card. Wireless surveillance is suitable for indoor with signal stability; Wired monitoring is more suitable for areas with unstable signal reception, such as elevators, highways, etc.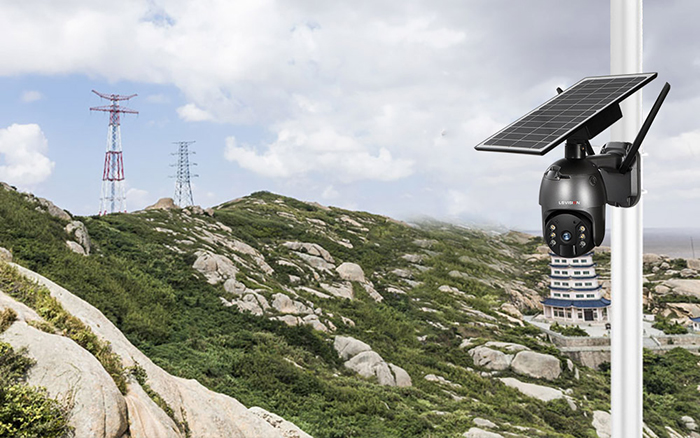 How much is 4G surveillance camera with solar panel?
The price of the camera is related to the various functional indicators you choose. In addition to the quality of monitoring, the pixel, focal length,Night vision effects and other functions will affect the price. For those with special requirements, such as monitoring fishing grounds, the purchased monitoring quality must be sufficient for long-term use.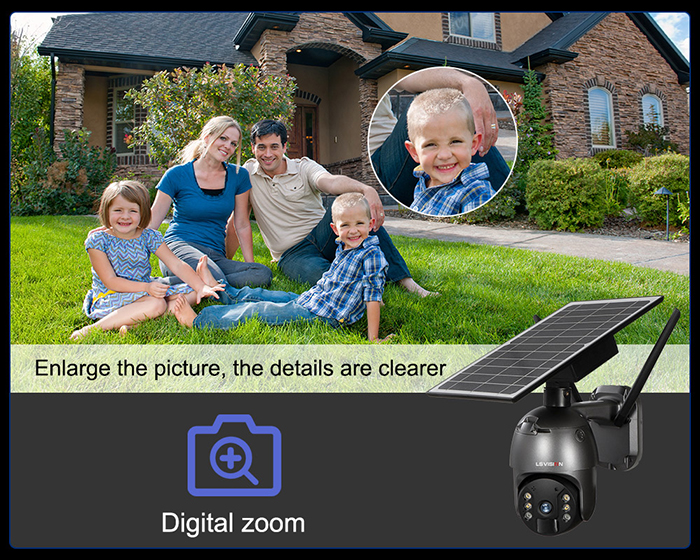 How much is 4G surveillance camera with solar panel?
The cost of installing 4G surveillance camera with solar panel will not be too expensive, but the traffic fee for watching video may be many times higher than the cost of buying a surveillance product, so it is best to choose PIR humanoid detection function when choosing 4G surveillance , When someone passes by it will send push message by snapping a photo immediately, there is no need to stare at the screen to watch the video at any time.
Solar monitoring Camera installation
1. The connection of our solar monitoring is very simple, no need to connect various devices;
2. Before powering on, insert the TF memory card and SIM card into the corresponding card slot of the camera;
3. Our solar camera can store surveillance videos in the cloud and view them at any time;
4. Fix the solar panel, camera and corresponding waterproof box, and then you can use it.
Advantages of solar power camera
The reliability of power supply is close to 100%, and it can fully adapt to various meteorological conditions. It can automatically control the operation of equipment and realize unattended and remote monitoring. The management and maintenance are simple and convenient. The operating cost is extremely low. The service life of the main components is more than 20 years. Long-term benefit.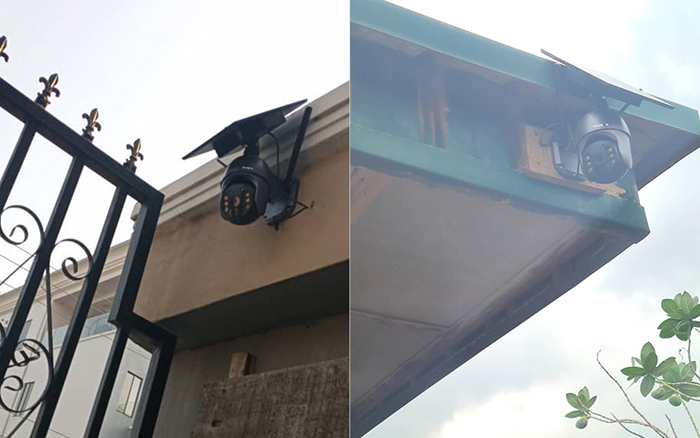 How to realize remote monitoring of solar energy monitoring?
The solar 4G full-color wireless dome camera adopts 4G plug-in method to realize remote monitoring. It is equipped with a stable and durable solar panel with good airtightness, rain and dust resistance IP66. 8W solar panel + 15600mAH large-capacity lithium battery, large lighting area, excellent light transmission, high photoelectric conversion rate, fully meet the power supply requirements of the camera, 24 hours of video recording, continuous power throughout the year. No need to pull the network cable or connect to WIFI, easy to watch remotely.
What are the characteristics of LS Vision 4G solar camera?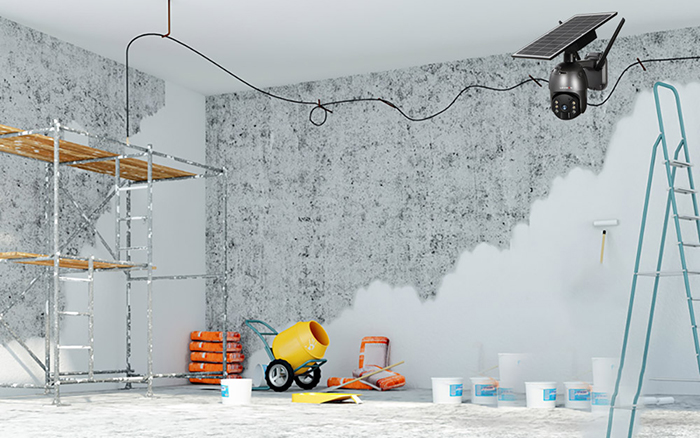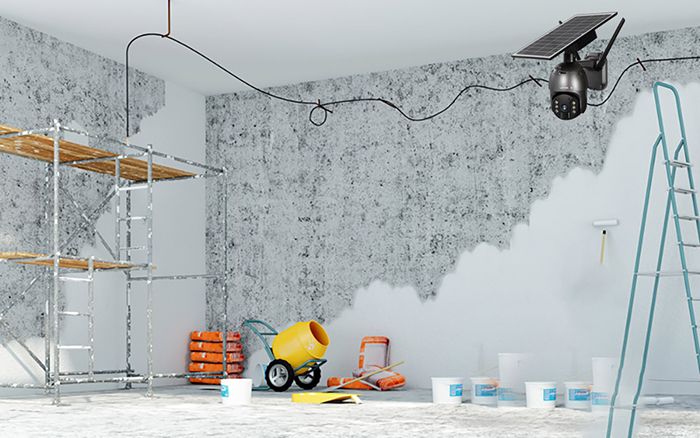 1. 4G solar camera, free WiFi, free network cable, self-contained network, power-on network, mobile phone scan code 30 seconds quick connection, real-time remote monitoring immediately. When working in different places, traveling on business, traveling, etc., users can turn on their mobile phones at any time to remotely watch the store and enjoy 2MP high-definition images.
2. 3.6mm focal length, 1080P high-definition pixels, long effective distance, high-definition picture quality during the day and clear details, and the face does not turn pale at night. At the same time, digital zoom is also supported, and the details of the high-definition image are not blurred when zoomed in;
3. The full-color wireless dome camera has built-in 4 white lights and 4 infrared lights to achieve dual light source supplementary light effects, and personalize and customize 3 night vision modes-ordinary infrared black and white night vision, full-color night vision, intelligent all-in-one color. Under the night, the monitoring scene has a higher degree of restoration;
4. It comes with a lithium battery for battery life, and can record video even when the power is turned off. 4G monitoring can continue remote real-time monitoring;
5. Built-in audio speakers, high-definition conversations with texture, people can automatically shout: "Don't break in". In addition, it also supports functions such as screen recording, screenshots, family sharing, and information alert push.
Comparison of 4 solar cameras of LS Vision
| | | | | |
| --- | --- | --- | --- | --- |
| Model | LS-4GS10 | LS-4GS11 | LS-4GS12 | LS-4GS13 |
| Solar Panel | 3.5W | 3.5W | 8W | 5W |
| Color | White | White | Black | Black+White |
| Battery capacity | 15000mAH | 15000mAH | 15600mAh | 15000mAH |
| Battery location | Put in the camera | Put in the camera | Put in the solar panel | Put in the solar panel |
| Features | PIR human body induction/solar power supply/mobile phone remote monitoring/Mini portable | PIR human body induction/solar power supply/mobile phone remote monitoring/Mini portable | PIR human body induction/solar power supply/mobile phone remote monitoring/advanced black shell | No plug-in/no pull cord/solar power supply/self-contained floodlight |
| Support system | IOS、Android | IOS、Android | IOS、Android | IOS、Android |
| Working environment | -30°~+60° | -30°~+60° | -30°~+60° | -30°~+60° |
| Giftbox size | 200*140*123mm | 197*175*131mm | 287*200*171mm | 245*196*132mm |